Where Affordable Quality & Custom Flooring Begins
Welcome to Ability Wood Flooring! A lot of new and exciting projects have happened with Ability Wood Flooring and we encourage you to explore through the site and see what's new. You can now follow us on our social networks to see custom stone floors for kitchen remodels and bathroom remodels along with the elegant hardwood floors throughout homes in Orlando, FL. Also, read a live feed of testimonials about flooring reviews.
At Ability Wood Flooring, we are a full service flooring company. From small stone and tile bathroom remodels to large custom hardwood flooring projects, Ability Wood Flooring offers only quality flooring to fit your lifestyle. Ability Wood Flooring's skilled craftsmen can install hardwood, stone, tile and carpet, who aim to always get it right the first time. We are proud to say that we install floors for many of Florida's top builders and designers, and many of the Orlando homes have been featured in the "Parade of Homes." Come visit our showroom today to pick out the floors of your dreams and see the latest in beautiful and durable floor coverings.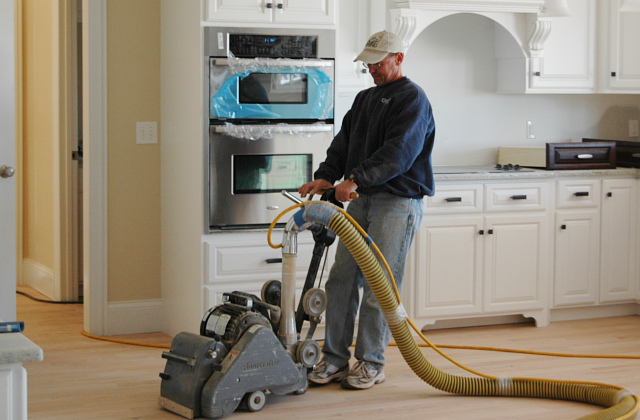 Exclusive Dust Free Sanding
Ability Wood Flooring can sand, stain, and finish your wood floors with virtually NO dust! Ability Wood Flooring is the exclusive company in Orlando who offers Bona's Dust Evacuation System (DES). We are able to eliminate 95%-99% of dust created by the sanding machines.
Family Owned & Operated Since 1950
Ability Wood Flooring, Inc is a family owned and operated company, now in our third generation serving Central Florida. Since 1950, we continue to offer the highest quality of expertise, highest quality brands, materials, and installation.
Ask The Expert!
My name is Ric Scovil and I am the second generation owner of Ability Wood Flooring, which has been a family owned and operated company for more than 60 years. I have 20 plus years of experience and take great pride in the craftsmanship and excellent quality that I provide to the industry and my customers.