At Ability, we are a Full Service Flooring Boutique, we offer you the best selections of products and personalized attention from beginning to end. From the moment you first contact us, during, and after your project. We take the time to get to know you as a person and to find out your wants and needs. Then we help by finding the floors of your dreams that fit the most important budget, yours!
Our Mission
Our mission is to be the premier flooring leaders in Central Florida by providing high quality products, unique service and proven expertise to our clients.
We are a family business who offers an array of flooring products and installation options that is paired with a 70-plus-year commitment to integrity, quality, and reliability—now, and for generations to come.

1st Generation
Colin Norberg.
2nd Generation
Ric Scovil.
3rd Generation
Shane Scovil.
Ability Wood Flooring has been family owned and operated for three generations with a legacy that carries more than 70 years of experience and expertise. Ability was founded in 1950 in College Park, which is part of Orlando. Ability was one of the first companies providing refinishing and installation of solid hardwood flooring in surrounding homes at the time. Colin, first generation of the family, provided this service on the foundation of respecting others and delivering on his promises and continued his success for many decades.
When Colin retired in 1999, Ric, second generation of the family, became the CEO/President. Ric expanded Ability by being one of the first to sell and install prefinished engineered hardwood flooring in Orlando. With this move, Ric became a pioneer in the industry and is recognized as the Hardwood Flooring Expert by homeowners. Also, Orlando's Custom Home Builders sought to have the newest and latest technology in their homes, so they turned to the "Expert" who would prove to be second to none.
In 2011, Ability brought on new services such as installation and the sale of stone, tile, carpet and all other floor coverings, making Ability a full service flooring Boutique. Ability Wood Flooring recognized the desires of homeowners wanting a one-stop service shop, while holding true to the deeply rooted family legacy that has been passed down from one generation to the next.
As a family company, Ric's youngest son, Shane, was introduced to the flooring world very early; he has been gaining knowledge and serving his family's business from a young age. He would assist wherever he could, whether he was grabbing tools, printing papers or helping the workmen on a project. He officially joined his father full time in 2016 to spearhead the Sales and Operations department at Ability. Having acquired a Bachelor's degree from Stetson University in Family Business, our clients are very excited, stating that Shane has made the purchasing process a seamless and enjoyable experience. This is only one of the ways Shane is serving, in direct concordance with Ability Wood Flooring's philosophy… "it's not about the sale; it's about the relationship".
The Flooring Boutique Difference
There is a difference between a flooring "Boutique" and a flooring "Store." The "stores" often offer limited selections of products and services. They focus on low prices over quality and the employees may lack knowledge about flooring and installation, or may not be able to take enough time to help you. The focus of flooring "stores" is not on customer service as much as it is on sales quotas. When working in your home, the installers' focus may be more on getting the job done to move on to the next one (quantity); they may not pay attention to detail, rush through your job, and not respect your property (quality).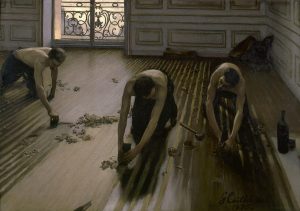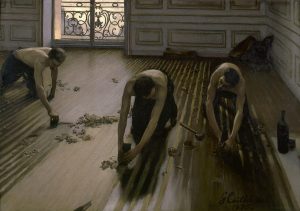 Ability Wood Flooring offers only quality flooring to fit your lifestyle, from small stone and tile bathroom remodels to large custom hardwood flooring projects. Ability Wood Flooring's skilled craftsmen can install hardwood, stone, tile, carpet, vinyl, and many more options, in the Orlando and Central Florida area.
From the very beginning of your flooring project process, we start by taking the time to educate which creates realistic expectations of how the floor will perform. Then through our easy and timeless floor covering selection process, we narrow down a floor that you will love for many decades.
Credentials and Awards
We are proud to say that we still install quality floors for many of Florida's top builders and designers, and many of those Orlando homes have been featured in the "Parade of Homes", an annual event that showcases the best high-end designer homes for both new construction and remodeled homes. The event is organized by the Greater Orlando Builders Association.
Certifications and Memberships
National Wood Flooring Association
BONA Certified Craftsman
Home Builders Association of Metro Orlando
Florida Home Builder Association
National Association of Home Builders
Orlando Regional Chamber of Commerce
Come visit our showroom today to pick out the floors of your dreams and see the latest in beautiful and durable floor coverings.
We invite you to read what customers are saying about us with reviews and testimonials on our testimonials page and come get to know us better through our blog and social media sites.