Extensive combination of colors, widths, and species of hardwood — sure to please the most discerning buyer. Whatever flooring you choose, you will always get the same results: uniformity, stability, durability, better air quality, added value, and lifelong good looks.30 times recognized for outstanding quality, and Mirage is indisputably the # 1 hardwood flooring brand in North America.

More than 35 years ago, we understood that wood is a natural material that requires a unique approach. Since then, every minute of every hour in every day, we have devoted ourselves to offering superior products, while always respecting the environment.
Dedicated to the design and production of the highest quality engineered wood flooring.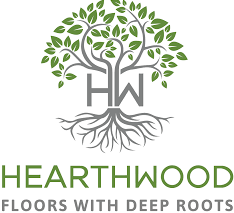 For generations, their family has been dedicated to creating beautiful, responsible, and enduring American-made hardwood flooring. Hearthwood is the flooring of choice for families looking to add timeless warmth and beauty to their homes. Their hardwood floors are crafted to last for generations.
A hardwood floor should be so much more than a flooring surface. It is a means to express yourself (like an artist) to present your specific design statement. Your canvas should start here with Forest Accents because they offer so many options to assist you in your masterpiece.
Locally grown, harvested and crafted in the United States. Classic American hardwood floors designed to enhance any style of décor.
Columbiaflooring.com
Combines the ageless beauty and craft of hardwood flooring with state-of-the-art manufacturing. We also carry luxury vinyl tile from Hallmark Floors.
Traditional American style, one board at a time. Shaw's style, quality and design are rated No. 1, year after year. We are proud to offer hardwood, and luxury vinyl tile from Shaw.
Mannington Floors (vinyl and Hardwood) are designed to reflect the latest trends in American home furnishings and cabinetry, Mannington floors offer beauty, durability, and performance. Each plank is crafted with care to ensure that you get a floor you'll love for many years to come.
Experience is the best innovator. With more than 150 years in the business, Kährs is one of the oldest manufacturers of wood floors in the world. It is also one of the most innovative.
Kahrs.com/en-US/consumer/Floors

Homerwood's classic to contemporary designs offer truly spectacular floors in a range of beautiful species, colors, styles, textures and surface treatments to suit any personality or lifestyle. Made in America, from American hands and hearts to your home, each plank is a reflection of who they are and the quality of work they do.
Armstrong offers hundreds of flooring options for you to choose from. These hardwood floors are available in many popular wood species, from classic oak to exotic tropical hardwoods.
Armstrong.com/flooring/products/hardwood
Somerset has been building a strong reputation for manufacturing quality Appalachian lumber and unfinished flooring for many years and are experts in the flooring industry.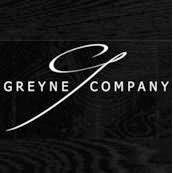 Greyne offers a beautifully curated collection of finished hardwood flooring and accessories in a diverse array of colors, species, textures and plank sizes. If you have something different in mind, they can help you design your own custom hardwood floor – complete with custom, coordinating accessories – to create a statement that's uniquely yours.
Cala provides over a dozen different species, both domestic and exotic, in a variety of styles and finishes, to fit precisely your flooring needs and tastes. They are dedicated to providing the best service and deliverability in North America.
Naturally Aged is proud to be a family owned company with over 30 years of experience in the industry. They provide the highest quality flooring, a wide variety of products, and excellent customer service.
Since 1995, D&M has been providing a rich and beautiful variety of quality floors. Available in a range of species, colors and styles, their flooring products will enhance the beauty of any interior. From contemporary to traditional styling, the offer a floor that you will love for a lifetime.
Urban takes pride in using quality materials, state-of-the-art equipment and exacting safety and quality control measures to ensure that each and every customer receives the highest quality product. With numerous and varied styles to choose from, each collection comes with it's own factory warranty.
Mullican Flooring is renowned for its high-quality hardwood flooring, along with its environmentally sound manufacturing practices. All of the company's solid flooring is produced in the United States, along with a substantial amount of engineered flooring.
Over 40 years of sustained growth has positioned Indusparquet as the worldwide leader in the production of premium hardwood flooring. With three manufacturing plants in Brazil, distribution centers around the world, and work force of over 500-plus, Indusparquet exports to all five continents and over twenty-five countries.
Beautiful and affordable way to bring designer hardwood floors into your home.
Some things change with time: the brickyard and sawmill founded by Franz Paul Hamberger in Rosenheim, Bavaria, in 1866 have grown from a small family business to Germany's leading parquet manufacturer. Some things never change: after more than 150 years Hamberger is still a true family business. It is managed by the company owners in the fourth and fifth generations. This synthesis of tradition and innovation is also reflected in the HARO® brand-name Parquet. At Hamberger, high-quality wood from sustainably managed forests is refined with modern manufacturing processes and innovative technologies to a flooring that upgrades every room and turns your house into a home. Trust in the quality of HARO® and in their knowledge and expertise perfected over five generations.
Unlike any other modern manufacturer, Bella Cera prepares its flooring in the old Italian tradition, from uncompromising source wood selection to the final floor finish. They are painstakingly hand-crafted by trained hardwood floor artisans, yet priced affordably enough for those who appreciate fine quality without overpaying for it.
The knowledge of the peculiarities of the wood, the most important building material and coating throughout the history of humanity and respect for the forest reserves, natural and planted, defined the guidelines of the business activity of TRIÂNGULO: "Man and Nature in Harmony".
For nearly 120 years, Harris Wood has been hand crafting hardwood flooring of exceptional quality. Through two World Wars, two recessions, man's first flight and man on the moon… the Harris Brand has stood the true test of time. As a full line, American-owned, domestic hardwood flooring manufacturer, Harris Wood is proud to continue the tradition of excellence on which it was founded.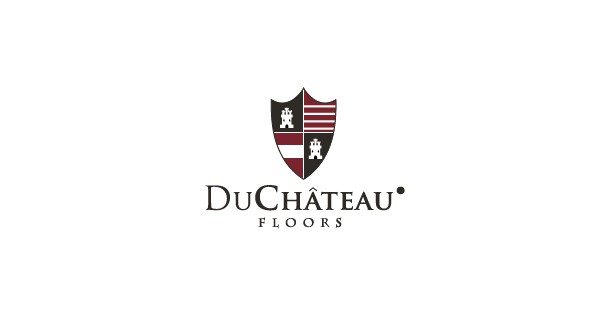 DuChâteau is an encompassing lifestyle brand, specializing in the fine manufacture of luxury architectural finishes from various types of flooring to wall coverings, and beyond. The products it makes remain unrivaled. However, DuChâteau believes such showcasing the luxury and beauty of nature should not come at the detriment of nature itself.
Bella Citta® is a modern revival of an artistic timeless floor crafted after old world European designs. Bella Citta® is offered in a wide array of exquisite patterns featured with beautiful colors and treatments that bring out the true antique look and the beauty of the wood. Bella Citta® gives a room richer feeling and sophistication by gratifying all interior décor styles from vintage to contemporary.
With wood and tile decors and a variety of styles and colors to choose from, Fusion and Vision compliment any home decor without the installation and maintenance hassle of real-wood and tile flooring.
Market Place EVP flooring is designed for use in commercial and residential applications. The Market Place collection features a natural wood look with a rugged 20 mil wear layer. It is topped with Maxim Shield UV cured ceramic finish which permits maximum durability ensuring long lasting beauty without the use of a floor finish. The top layer is composed entirely of a 100% VIRGIN PVC. The extruded core* has a composition of 85% Virgin PVC and 15% Limestone. Market Place has a 1.5mm cork backing which gives maximum sound reduction and insulation. The 5G locking system is one of the most advanced connecting systems on the market.
Earthwerks brings the freshness of nature indoors for a year-round natural effect. Each one of their collections is quite unique with new and exciting designs and colors to offer customers eye-catching looks that bring lasting beauty as well as functionality to your rooms.
From The Forest has been manufacturing hardwood flooring since 2007, and in 2017 the company expanded their product offerings with an innovative peel and stick wood wall paneling product line, Wallplanks. With decades of wood flooring manufacturing experience, Wallplanks customers are confident in the products by knowing they are designed for long term stability and style.
Happy Floors has been in the wholesale tile importation and distribution business for 25 years. As national distributors of porcelain imported tile from Italy and Spain, they proudly hold the coveted title of top Italian tile importer in the U.S! In 2011, they also won the North American Distributor of the Year Award.
Established in 1968, Emser Tile, headquartered in Los Angeles, is the leading designer, marketer and producer of the world's finest tile and natural stone. By offering unparalleled service and a dynamic selection of products, Emser is one of the most comprehensive sources for interior and exterior products that include porcelain, ceramic, metal, glass, quarry, decorative accents and mosaics, cut-to-size stone, setting materials, and custom manufactured products made to your specifications.

Alpha Tile and supply the United States, the Caribbean and Canada with the enduring charm and beauty of ceramic tile and natural stones. You will find unparalleled selection and service. We keep our modern warehouses filled with a broad and deep inventory of exciting tile choices, insuring you prompt and dependable service. Come in and inspect them all; plan and order in an atmosphere of beauty, comfort, and efficiency.
Bring any vision to life with Daltile's astounding selection of products and solid commitment to the highest quality. They provide all that's needed to dream, create and design with confidence.
Welcome to a cleaner, greener lifestyle and a healthier, happier home from the floor up. That's the LIFECORE® Promise. With LIFECORE flooring products, everything we do contributes to the best possible environment, both in the world we live and the world within your home.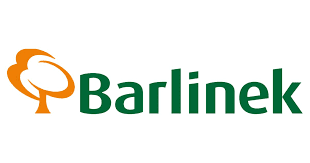 The Barlinek Group is one of the world's leading manufacturers of layered wood floors, with production capacity of over 150 million ft² per year. Barlinek attaches great importance to the technology applied and the company's finished products being ecological and environmentally neutral.
Can a wood flooring company also be a 'doing good' company? That's the question we asked ourselves and what we at Allwood are determined to find out. As a hardwood and bamboo flooring manufacturer, flooring is (obviously) pretty important to us. And it's true, we do care very much about producing the best products we can. But it doesn't tell the whole story of who we are. While it's our job to create great floors, at Allwood, we also believe it is our responsibility to help care for the people around us, and planet we all share. So, we have decided to do things differently.
Since 1900, PALLMANN has been using the latest technology available in the wood floor installation market. PALLMANN is consistently striving to produce the next generation of waterborne finishes that meet or exceed environmental standards, in addition to providing the protection homeowners demand for their wood floors.

Valencia Hardwoods offers the benefits of Old World European artistry from craftsmen harboring over 40 years of hardwood flooring product and installation experience. Valencia Hardwoods provides products of the highest quality by embracing the latest in technology and market trends.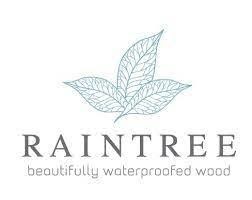 Raintree 100% waterproof hardwoods fully protect your floors
from everyday spills and messes while resisting scuffs and
scratches, making them perfect for active families.

A natural, environmentally friendly yet extremely durable way to make custom wood flooring look its best, for as long as you want it to.

Palmetto Road Flooring captures the style of the Southeast. Carefully chosen palette of colors and broad range of design adds lasting beauty to your home.

Owens proudly created the luxury engineered hardwood flooring product category and is currently the benchmark for all other engineered floors. Our floors are the superior choice for discriminating buyers shopping for residential or light commercial installations.

Johnson Hardwood is one of the leading manufacturers of premium hardwood flooring with distribution to the United States and Canada. We produce on-trend, high-demand flooring options by sourcing durable hardwood species from around the globe. Our products are recognized for their affordability and superior quality. Plus, we offer the highest standards of worry-free floors in the industry being CARB II and Lacey Act compliant. Each premium flooring plank is precision milled, hand crafted, and hand stained to produce an exquisite product.
Whether your home's style is contemporary, eclectic or full of family history… Regardless of your style, Hartco hardwood flooring fits right in. Hartco collections are composed of magnificent flooring that will give life to your ideas, beautiful hardwood flooring, wood versatile high performance, and even hand-carved groove using old techniques Hartco proposes several collections, which offer a multitude of attractive solutions covering all price range, and with wood species quality standard that equal the first quality.
Every layer and coloration of wood is a testimony to the passage of time which makes every tree unique. Long driven to find the most exclusive stone products, we now pour the same passion into wood, researching its history and provenance. We seek the utmost quality, the richest colours and the most exquisite finishes the world's best artisans can produce. Ciot brings to your home the best the forest has to offer.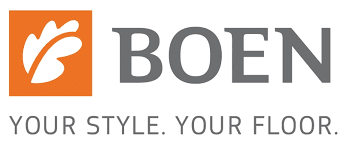 It is not only a floor! It is the biggest piece of furniture in the room – that most of the time you are in contact with walking from room to room. When you buy a wood floor from us, you choose quality, innovation and respect for the nature!
From the start of our company in 1919, a constant thread has woven the foundation of Bona. Our values of passion, performance and pioneering are present in everything we do from our products to our company culture to our sustainable business practices. It's not only how we operate the business, it's how we interact in the world

At Bergamo Floors, we aim to capture the elegant essence of our Italian culture by producing exceptional wood flooring products. Every product we create strives to balance timeless beauty and sophistication. Our products are fashioned by applying state-of-the-art manufacturing practices to create floors that will last for generations.
Since 1995, BHW Floors has been an industry leader, innovator and leading manufacturer of high-quality, FloorScore® Certified flooring—all backed by a lifetime structural warranty. Our brand strives to deliver premium products while operating with conscious attention to all environmental, aesthetic and performance details.
Consult With Us Today!
You've done your due diligence, researching our custom flooring boutique, the next step is to schedule a consultation with us by calling 407-422-0169.