Ability Wood Flooring is proud to announce a new partnership with Rachael Celinski of C3 STUDIO. Many of our customers already know we provide custom flooring designs. However, to improve our offerings and the overall service experience, we called in a reputable custom engineered flooring designer who is known for having a keen eye for design.
Meet Our New Engineered Flooring Designer
Rachael Celinski brings a wealth of knowledge to the table. She has more than 10 years of experience in the field collaborating with residential and commercial developers in the area. Celinski holds a Bachelor's Degree in Design from the University of Florida and also studied architecture.
It wasn't her credentials that caught our eye, however. Our owners were floored by the ideal solutions she provided to customers seeking unique floor coverings for their homes or businesses. At the end of the day, Celinski's work speaks for itself and our customers always walk away happy when they choose us for custom flooring.
Dream Big and Bring Your Creative Visions to Life
Homeowners in Central Florida who may be looking for custom flooring designs have a simple solution at Ability Wood Flooring. Our custom flooring boutique is a one-stop shop for getting materials and interior design services all under one roof.
Get a Million-Dollar Look for Less
Whether you're building a new construction or remodeling an existing home, our custom engineered flooring designer works hand-in-hand with you to materialize your custom requests. Rachael Celinski will take a look at the project from every angle to ensure you're completely satisfied with the finish.
Help from Concept to Completion
Our custom engineered flooring designer starts off by completing an initial consultation to determine the correct flooring layout. Next, the budget, custom requests, and presentations are reviewed. A 3D rendering is then provided to give our customers a feel of the final design before it's set in stone.
Benefits of Working With an In-House Designer
Bringing an interior designer into our showroom was an easy choice. Ability Wood Flooring understands floor coverings play a large role in the overall design of home or business interiors.
Rachael Celinski looks at this bigger picture…
She ensures the flooring finish complements the whole home design being visualized.
Our interior designer will listen to your needs and make suggestions accordingly. In the end, the goal is to get the new design to flow naturally throughout the space.
Full-Service Interior Designs
Rachael Celinski doesn't just design floor coverings. Our in-house designer can also help with decking out every square inch of your space. From the floor to ceiling, Ability Wood Flooring puts you in touch with a talented designer who consistently delivers help with staging stylish and charming homes. To find out more information about the newest member of our team, visit the official site for C-3 STUDIO.
Take a look her portfolio, background, and services offered.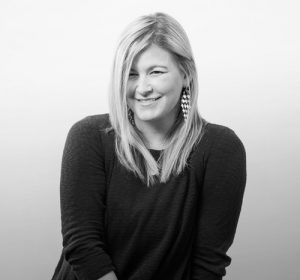 Request Custom Flooring in Central Florida
To schedule a custom flooring request with Ability Wood Flooring, call (407) 422-0169.